An Aberaeron car retailer is helping drivers stay entertained while out and about with the addition of two popular in-car apps, free* of charge. 
Lloyd Motors, on Alban Square, is expanding its models' app library for Aberaeron drivers with the introduction of Prime Video and YouTube in cars with Google built in. 
The two streaming apps are set to make journeys more enjoyable, providing entertainment while recharging, waiting to pick up your loved one – or cherishing a quiet moment away from the in-laws. The apps will offer the full range of music and movies available in the online versions, all in Volvo's handy entertainment hub. 
With the safety of drivers and passengers remaining a priority, access to video streaming is available only when the car is fully stationary – ensuring you can get comfortable, switch off and enjoy without distraction.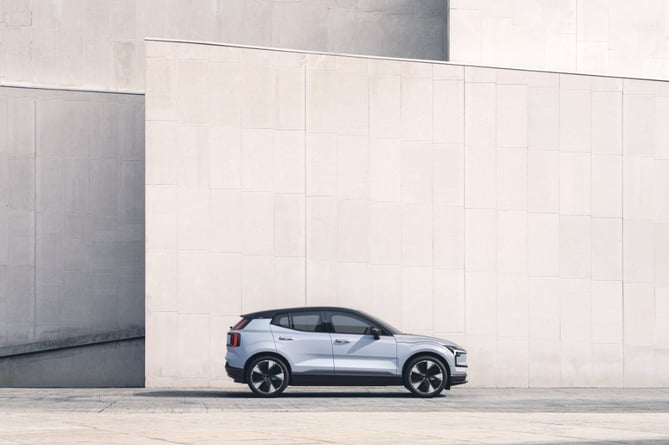 The upcoming Volvo EX30
(Provided)
Llinos Lloyd, Dealer Principal at Lloyd Motors, said: "We're delighted to be offering in-car Prime Video and YouTube to Aberaeron drivers. These new additions provide easy access to two of the most popular streaming services – all without having to leave the comfort of your seat. We're sure those stoppages in your journey will now be the most eagerly anticipated element of any trip. 
"We'd like to invite Aberaeron drivers to come along to Lloyd Motors and speak to our team of experts to learn more about the growing range of infotainment apps available in our latest range of Volvo cars." 
For further information about Lloyd Motors, visit volvocarsaberaeron.co.uk or call 01545 570312. Lloyd Motors Aberaeron is open Monday to Friday – visit the showroom in person at Alban Square, Aberaeron SA46 0AQ. 
*Required app subscriptions not included