FOUR people have been injured following a dog attack on the Llyn Peninsula in Gwynedd.
Two people were received serious injuries in the attack, which took place last Friday. They were airlifted to hospital. It is believed that the dog involved in the attack has been destroyed.
North Wales Police say officers were called to an address in Rhoshirwaun shortly before 11.30am on Friday, 17 November, following reports of a dangerous dog incident.
Emergency services attended the scene which subsequently resulted in two people being airlifted to hospital with serious injuries. A further two people sustained minor injuries.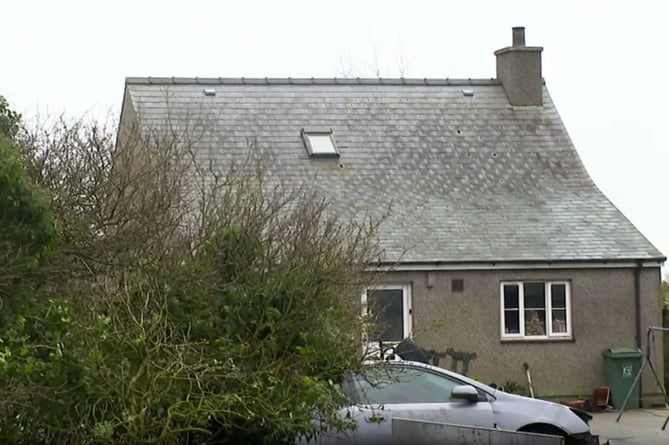 The farmhouse at Rhoshirwaun
(BBC)
A police spokesperson said: "Following the incident, a total of 37 dogs and a number of cats have been seized from the address.
"The dog involved in the incident was destroyed and is yet to be examined by a vet to establish the breed.
"There continues to be a police presence in the area whilst our enquiries continue."
Chief Superintendent Sian Beck added: "We understand this was a concerning incident in the local area and wish to reassure the community that there is no further risk to the wider public.
"We have launched a joint investigation with the RSPCA and are appealing for anyone who may have information about the dogs located at the property to contact us.
"We would like to thank members of the local community for their patience and support whilst we were in attendance at this incident."
The Independent councillor for Pen draw Llyn has spoken of his shock surrounding the number of animals seized after the incident.
Cllr Gareth Williams said: "The big question everyone is asking is how anyone would be allowed to keep 37 of these dogs in a domestic dwelling."
He said his thoughts are with the people involved in Friday's incident, and he hopes those who were injured "make a speedy recovery".
The RSPCA said the police are leading this investigation but a spokesperson for the charity added: "Our thoughts are with everyone involved in this sad incident. We are assisting the police in their enquiries.
"At this stage we're unable to comment further while enquiries are ongoing."
Anyone with information that may help in our investigations should contact us via our live webchat online, or by calling 101, quoting reference A182569.